What we do
CySure provides a virtual cyber security officer that tells you what you should be doing and when, to protect your online equipment and stored data.
Download the CySure brochure
9 out of 10 Businesses are Wide Open to Cyber-attack.
It is no longer if, but when, your business will experience an Internet-based attack.

Some 250,000 new malware items are released onto the Internet every day. There are increased risks from ransom-ware that encrypt data and lock you out of your own system.

Research by the UK and US governments reveals 80% of cyber-attacks can be prevented simply by putting the right controls in place.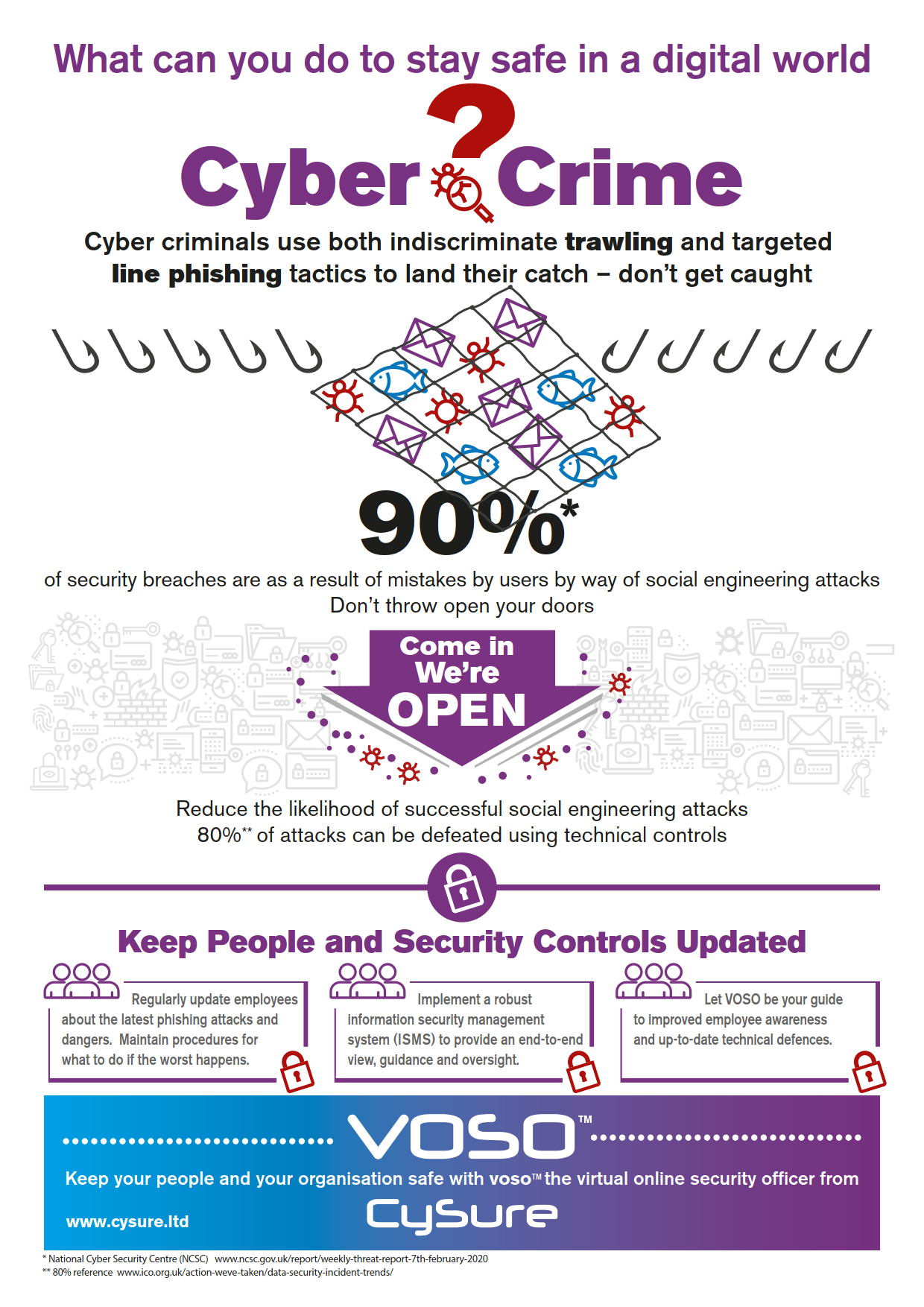 This is where CySure's Virtual Online Security Officer (VOSO) Steps in.
It is no longer if, but when, your business will experience an Internet-based attack.
Our Solutions
It is unrealistic to expect a small-medium business to achieve Cyber policy compliance in one go.
So CySure built a simple  approach to get you there.
VOSO Lite
Implementing VOSO Lite provides the staff training, Information risk and general data protection policies that addresses the largest cause of data breaches which is also the first line of defense for an organization – people and process.
VOSO
After VOSO Lite you move onto VOSO Plus that implements your selected standard e.g. Cyber Essentials, HIPAA or GDPR. VOSO will initiate and guide you through the required polices, processes and events in an easy to understand, phased approach that will help mitigate regulatory fines and litigation if a company suffers a data breach.
Government regulators appreciate the phased approach which starts-off with creating a cyber-secure environment and then adding GDPR compliance to this solid foundation.
Benefits of CySure's VOSO
VOSO is your resident virtual security officer expert operating all day, every day at a fraction of the cost of its human counter-part.

Reduced risk of cyber-attack and its impact on the company's financial stability and reputation

Reduced cyber-security insurance premium through CySure reducing the company's risk profile

Reduced risk of litigation of data breach lawsuits against the company by proving Directors observed their fiduciary responsibilities using CySure to action, report, to oversee the companies cybersecurity policies

A trusted business partner and vendor who protects their and their business partners assets against cyber attacks

Low cost insurance against crippling remediation costs in the event of a breach. $36,000 to $50,000+ for a small company. (Source First Data Market Insight)
How it Works
CySure is based on the SaaS Cloud
architecture. Lives in the cloud, but
works for you.
A Data-Breach can take you down
The impact of a cyber-attack to your company's brand, reputation, and business operations can be catastrophic.
74

%

of SMBs reported a data breach of some kind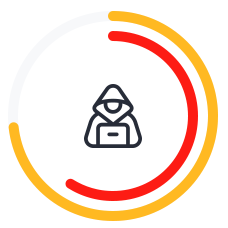 60

%

close their doors within 6 months
Don't let that happen to you!
OR CALL
+44 (0) 808 189 3226

Cyber Essentials Certified
Demonstrated appropriate levels of quality assurance processes, security controls, security assessment methodologies and met additional qualification criteria;

IASME Certified
The IASME Governance standard was developed over several years during a government funded project to create a cyber security standard which would be an affordable and achievable alternative to the international standard, ISO27001.

Copyright 2019 CySure Ltd
CySure Ltd is a company registered in England and Wales. Registered number: 10022542,   VAT Registration number: 266838066