What EU GDPR Means
EU GDPR increases privacy for individuals and gives regulatory authorities greater powers to take action against businesses that breach the new rules..
Tough penalties: fines up to: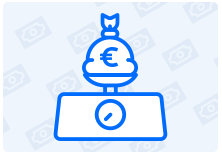 £million whichever is greater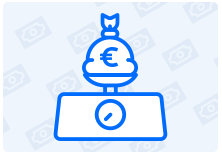 million whichever is greater
The regulation also applies to to non-EU companies that process
personal data of individuals in the EU
The EU GDPR came into effect on the 25th May 2018. It mandates a comprehensive approach to Data Protection covering all EU states.
The EU's GDPR states that each Entity will adopt physical, technical, and organizational measures to ensure the security of personal data. This includes the prevention of loss or damage, unauthorized alteration, access or processing and other risks to which it may be exposed by human action or the physical or natural environment.
CySure solves your GDPR security problem!
Cysure has mapped the security component of GDPR into VOSO (Virtual Online Security Officer) that breaks down the regulation into a set of discrete actions providing an easy to follow, staged approach to compliance with GDPR regulatory requirements.
VOSO Lite
Implementing VOSO Lite provides the staff training, Information risk and general data protection policies that addresses the largest cause of data breaches which is also the first line of defense for an organization – people and process.
VOSO
After VOSO Lite you move onto VOSO that implements your selected standard e.g. HIPAA or GDPR. VOSO will initiate and guide you through the required polices, processes and events in an easy to understand, phased approach that will help mitigate regulatory fines and litigation if a company suffers a data breach.
A Data-Breach can take you down
The impact of a cyber-attack to your company's brand, reputation, and business operations can be catastrophic.
74

%

of SMBs reported a data breach of some kind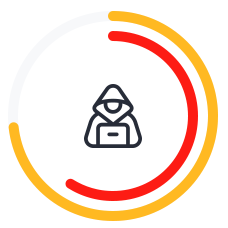 60

%

close their doors within 6 months
Don't let that happen to you!
OR CALL
+44 (0) 808 189 3226

Copyright 2019 CySure Ltd
CySure Ltd is a company registered in England and Wales. Registered number: 10022542,   VAT Registration number: 266838066